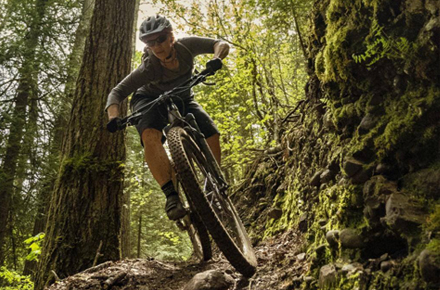 Lori Hauswirth
Because Trails Founder
Lori is a passionate advocate for trails and gets to spend her days promoting and supporting the Noquemanon Trail Network in Marquette, Michigan as their Executive Director. A native "yooper", Lori's roots are in the Upper Peninsula of Michigan and can't remember a time that trails weren't part of everyday life. Lori covets rocky, technical rides, adventuring with her furry kids, Meeko, Ryder and Harlow, and can be found exploring mountain bike trails from Utah to Florida during the off-season with her partner Nick.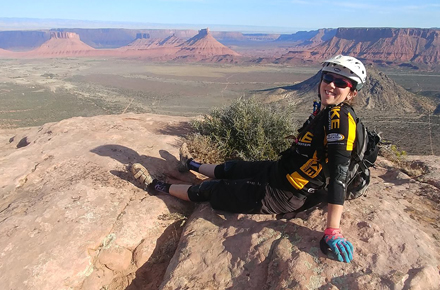 Lianna Miller
MTB Camp Coach
Lianna is a recovered cross country and endure racer (some days still recovering) who now enjoys helping riders gain the confidence and skills to ride the way they dream they could. She got started coaching back in 2006 with the USA Cycling Junior National Selection camps in Colorado Springs and now calls the promised land of Michigan's UP home. She holds her PMBI Level 1 certification, coaching both ladies and coed camps. In her regular life she is an engineer and business owner, and in the off-season, you can find her volunteering with the Mont Ripley Ski Patrol or attempting to nordic ski.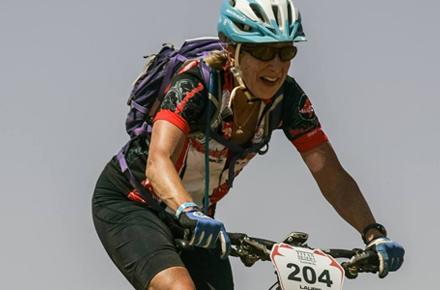 Laurie Woodbury
MTB Camp Coach
Laurie is a life-long lover of sport and raced triathlons for years including 14 Ironman distance races. She eventually saw the light and switched from road to mountain biking, catching the multi-day stage racing bug in the process. She has 23 stage races under her belt in the U.S., Canada, South Africa, Costa Rica, and Morocco. Laurie claims to have no speed but can go for days. She is BICP Level 1 certified and her goal is to help other riders achieve the sense of freedom and feeling of accomplishment that she has while on a mountain bike.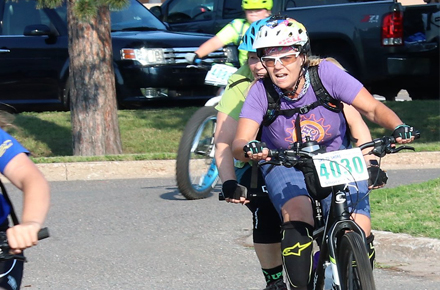 Deb Leaf
MTB Camp Coach
Deb started biking at 46 years old, and found her life passion after diving in head first. Living in a strong bike community made it easy to get immersed in the fellowship of the mountain bike community. Learning life lessons along the way, Deb knew she had to pay forward the gifts she has been given over the last eight years. Deb sites watching people conquer fears and building strong bonds with others as the biggest reward of being a mountain bike instructor. During the day, Deb is a small business owner and also has a vacation rental available in Ishpeming as a jumping off point for exploring the RAMBA Trails.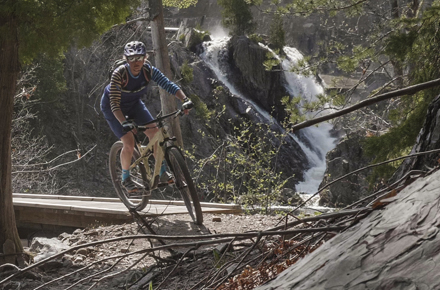 Melissa Werkman
MTB Camp Coach
A bike and outdoor lover since she could walk and is the happiest on the trail. Melissa is the former Executive Director of the Michigan Mountain Biking Association where she advocated for trail access, sustainable trail building and founded the MMBA Clinic Series. She is the co-founder of Moxie Wild - a women's outdoor guiding company that encourages women to get outside, try something new and gain confidence through the experience, largely via bike adventures. Melissa really digs coaching – especially people new to the sport. A professional coach since 2017, like Lori, she can often be found coaching at mountain biking clinics around the region for GRIT Clinics and Ladies All Ride. Melissa holds her BICP Level 1 instructor certification.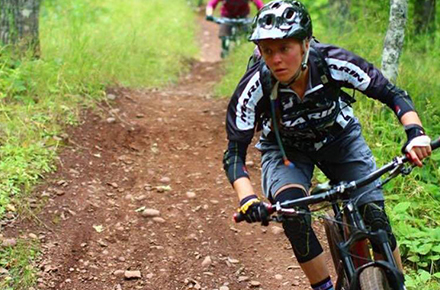 Amanda Wais
MTB Camp Coach
Amanda lives and rides in Copper Harbor where the trails are epic and the air is fresh. She's been mountain biking for thirteen years and makes sure to conquer new skills each season. She is super passionate about helping people become able, confident and excited to ride because learning those skills has changed her life for the better. So has her four-year-old son. In her spare time, you'll find her writing her blog: Downs by the Bay, authoring books, giving wildflower tours, staring at Lake Superior and living life to the fullest. Follow along with her at: www.copperharborvitality.com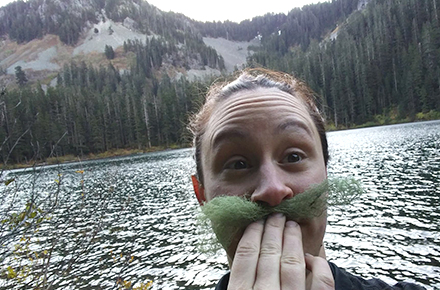 Carleen Blaine
Event Mechanic
Carleen discovered a passion for cycling after taking a job as a bike mechanic while in college. She has been a bike mechanic for a total of thirteen years in Minneapolis, Seattle, and now Marquette. The fantastic trail network and close cycling community was a huge factor in her decision to move to the U.P. When she's not wrenching on bikes, you can find her in the woods mountain biking, fat biking, backpacking, snowshoeing, and XC skiing.